WPMBA Curriculum Guide AND PROGRAM INFO
Interested in Ohio State's part-time Working Professional MBA (WPMBA)? Complete the form to download the informative flyer and MBA curriculum guides for both spring and autumn. It's a fantastic way to learn how you can earn your MBA on-campus, online or both.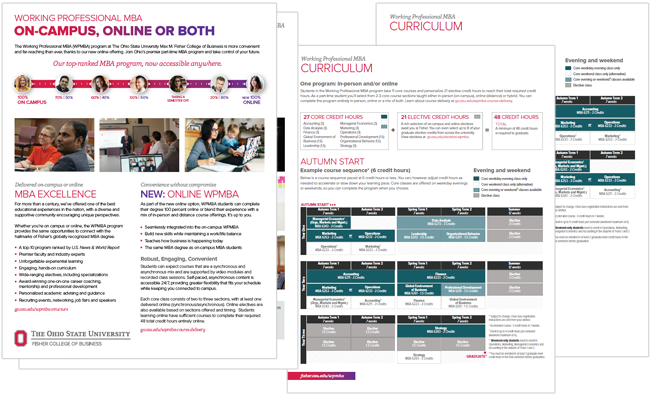 Learn more about our programs: fisher.osu.edu/wpmba or go.osu.edu/online-wpmba.